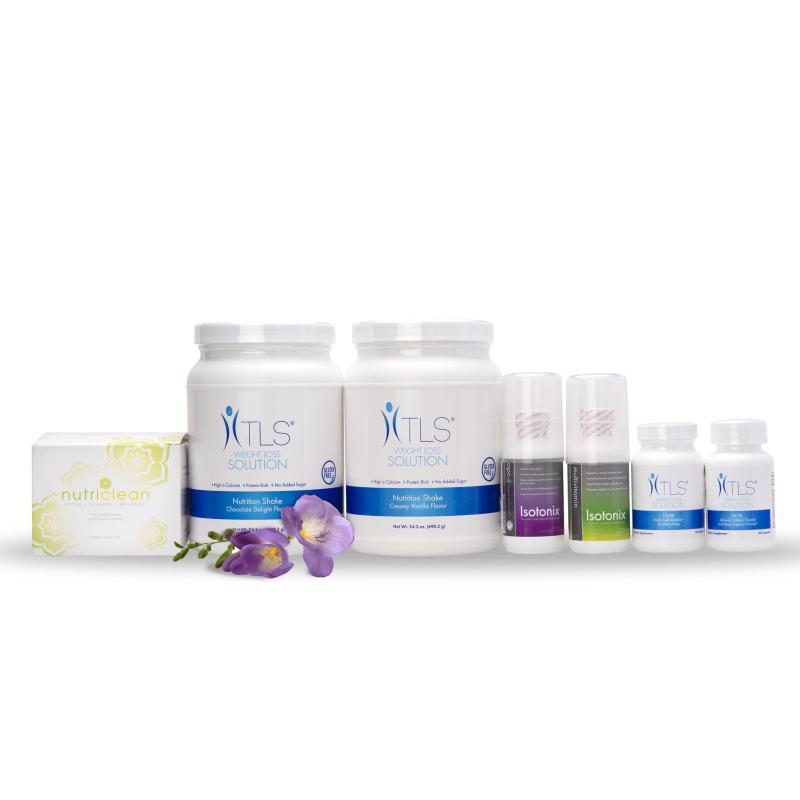 $260.00 USD
Earn $5.20 cash back!

Details
Bridal Bootcamp 4-week Kit…Lose up to 15 pounds in 4 weeks with this complete combination of a 7-day detox plan, menu plans, nutrition shakes, and science based weight management supplements.
Customer Ratings
What products make up this kit?
TLS BRIDAL BOOTCAMP KIT (4 WEEKS) - INCLUDES SEVEN PRODUCTS
Quantity of one each:
TLS CORE
TLS Nutritional Shake – Creamy Vanilla
TLS Nutritional Shake – Chocolate Delight
Isotonix Multivitamin Without Iron (100g)
Isotonix OPC-3 (100g)
NutriClean 7-Day Cleansing & Detox System
TLS ACTS
TLS Weight Loss Solution
TLS Weight Loss Solution is all about what works for you. Life isn't rigid or predictable, and your weight loss solution shouldn't be either. Our comprehensive educational program is custom-made to fit you and your unique lifestyle. Flexibility is key to TLS, which is why anyone can Live the Lifestyle.
What is TLS Weight Loss Solution?
---
Find Similar Products by:
* These statements have not been evaluated by the Food and Drug Administration.
* This product is not intended to diagnose, treat, cure or prevent any disease.
Shop Internationally