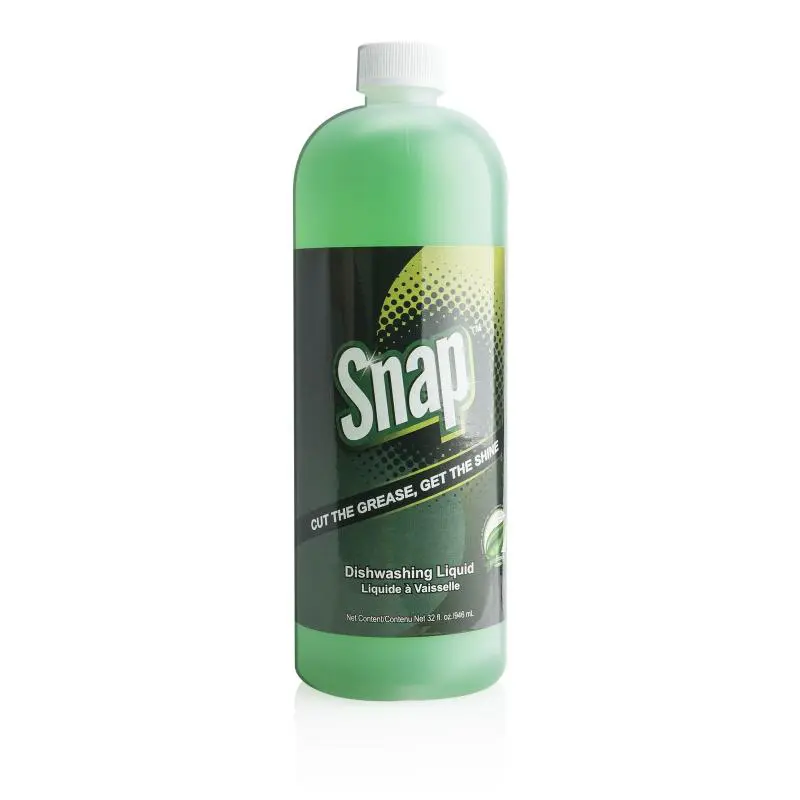 $11.95 USD
Single Bottle (32 fl. oz.)
Earn $0.24 cash back!

Primary Benefits
Cuts through grease and oil
Leaves dishes sparkling clean
Long-lasting suds clean until the last dish is done
Contains aloe vera to keep hands soft
Safe for fine china, everyday china, wine classes, and pots and pans
Makes a great liquid hand soap
Phosphate-free
Non-toxic
Biodegradable
Made of plant-based surfactants
What Makes This Product Unique?
Shopping Annuity Brand Snap™ Dishwashing Liquid is a superior cleaning formula that cuts through grease and grime, leaving your dishes sparkling clean. It is formulated with aloe vera gel to pamper your hands while cutting through even the toughest mess. It is safe for all your pots and pans, fine china, everyday china and wine glasses. Snap Dishwashing Liquid can also be used as liquid hand soap. It is an environmentally friendly dishwashing solution with biodegradable, nontoxic, phosphate-free and plant-based surfactants and essential oils. Make dishwashing a snap with Snap Dishwashing Liquid.
Customer Ratings
Ingredients
Ingredients: Water, sodium olefin sulfonate (C14-16), cocamidopropyl betaine, fragrance, sodium lauryl sulfate, protease enzyme, salt, FD&C color, isopropyle alcohol.
---
Find Similar Products by:
* These statements have not been evaluated by the Food and Drug Administration.
* This product is not intended to diagnose, treat, cure or prevent any disease.
Shop Internationally